Sam Smith, Editor At Large for Road and Track and Co-host of the NBC Sports Proving Grounds television show joins us for this episode. We try to cover Sam's impressive history with the automotive and mainstream media, as well as his driving and racing history, but we only seem to have scratched the surface of Sam's great stories. You can quickly see his gift for storytelling and ability to recall details and intricacies, as well as his optimism and enviable modesty. It is quickly apparent that Sam truly loves cars and especially those that he finds to be immersive and involving.
Also Ben reviews two videos pertaining to the driving style of the legendary Ayrton Senna on this Dominating with Dawson segment.
Links to the videos:
Senna Footwork (with accurate audio)
If you want to contact Sam Smith, he recommends DM'ing him on Twitter or Instagram @ThatSamSmith.  Or you can read his articles on Road & Track and don't forget to watch for him on NBC Sports Proving Grounds.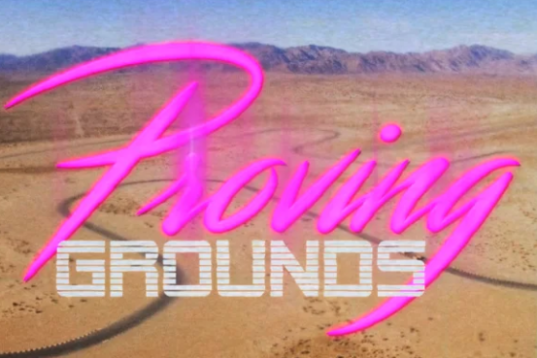 Best regards,
Bill, Vicki, Jennifer, and Alan
Hosts of the Garage Heroes In Training podcast and team members in the GHiT Immature Endurance Racing Team
Highlights for this episode include:
1)Â  How his current Caterham 7 project car progresses from a box to a functioning car
2)Â  His automotive past and how he worked his way through the tangled web of automotive journalism to have a successful professional career in a very tough business area
3)Â  An overall discussion on driving being a skill and a sport, but definitely learnable by many is not all
4)Â  Now Nigel Mansell confirms we are not going to be a pro racing driver anytime soon
5)Â  Sam's racing history is pretty incredible and has some absolutely spectacular cars including a McLaren F1 and F1 GTR, an actual Formula 1 car, and a few great stories of his racing (with Mental) at the 2019 NASA 25 Hours at Thunderhill in the rain and the ever so lovely mud.
6)  Bill valiantly tries to sell a Citroen SM, for a friend.  Still available for a good home.  We know a guy.
7)Â  Bill digs a hole on a comment that will likely lead to issues from some of our friends and soon to be friends who are Porsche fans.
8)Â  How his schedule has been impacted by our current social distancing due to the Covid 19 virus
9)Â  When car technology and societal sanity intersected, perhaps for the worse.
10)  Sam's experience with racing the RX-7 Black Betty (rambutan) when it was still set up as a time trial car.  He misses the old, scary setup.
11)Â  His thoughts on modern cars in general, are they too fast, too intrusive, and are there any good drivers' cars still available and the potential impact it may have on racing in the future.
12)Â  Sam also lists several of the current cars that are highlights within the available assortment at your local dealer for both on and off-road driving fun.
13)Â  Electric cars and electric car motorsports/racing, and the varying degrees of success for each.
14)Â  Thoughts on autopilot and potential impending issues in the transition to full autonomy (SAE Level 5)
15)  His experience with test driving a true Formula 1 car and how he grew to acknowledge the difference between his level and those gifted individuals driving at the level of Formula 1, as well as the actual level of performance of the car itself.  The tip of the spear is very, very pointy indeed.
16)  Breaking News for one of the first times:  Sam's "Ugly" story is one for the books!  It involves another one of our original bucket list guests to be (hopefully) Jason Camissa and a Ford GT, but we will go no further.
GHIT 102: Sam Smith Auto Journalist, Driver, Racer, and Enthusiast