New Drivers and a New to Us Car
This Thompson 2019 episode is dedicated to our friend Aaron Leinemann.  He has had some unexpected bad medical news and a GoFundMe page has been started to assist.  Please share whatever you can to assist Aaron and his amazing family.
On this episode, our team reviews the 2019 24 Hours of Lemons race GP du Lac Chargoggagogg(etcetera) at Thompson Speedway in Northeastern Connecticut.  We entered our Race Truck El Jeffe a 2004 Chevy S-10 with many Isuzu Hombre body panels and our new to us 1998 BMW E36 3-series car for our first race with it after buying it about two weeks prior.  El Jeffe was updated from the former Stan Lee livery to and Avengers Endgame livery and the E36 was quickly themed in the paddock to be a Captain America car.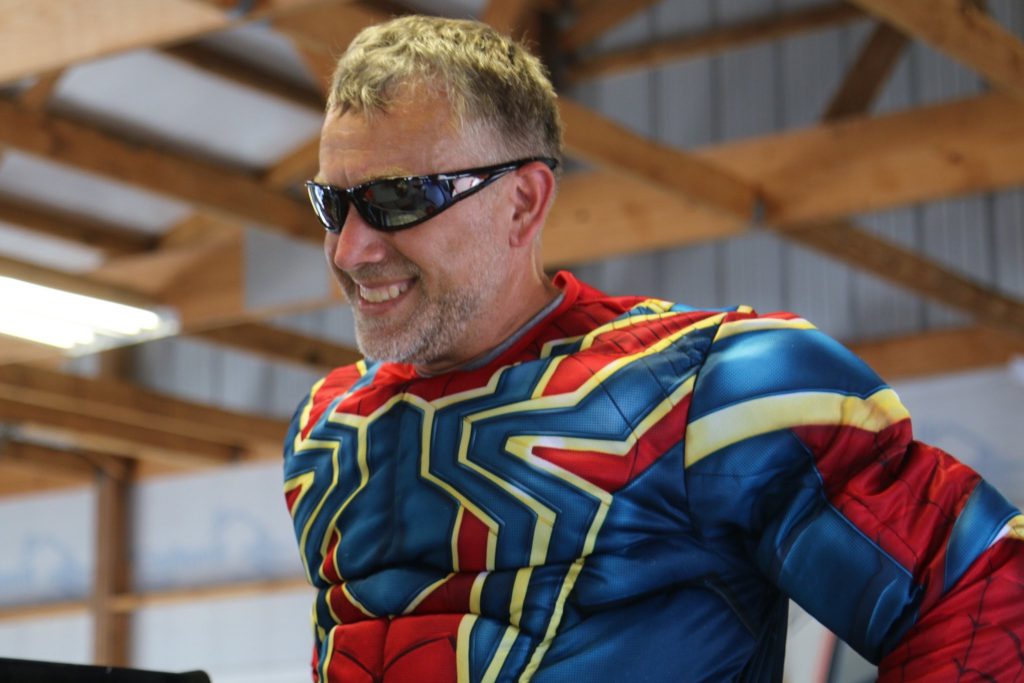 We review Friday practice and spend most of the episode covering the race on Saturday and Sunday.
Highlights include:
New Drivers, several first timers at Thompson
Thompson track walk and review
Saturday and Sunday within El Jeffe
Saturday and Sunday in the BMW E36
El Jeffe brake issues and a potential fix and path forward to alleviate this ongoing problem. 
Our 4 black flag debacle and how it impacted our position in the race (HINT not well)
Bill got to make two signs with Connor to slow the cars in the pits
A minor incident where a car came across the bow of the El Jeffe and removed moist of the front end facia
Saturday night's Potluck Dinner hosted by the Three Pedal Mafia team for Stuntin' and Explodin' fest
We show our exceptional math skills several times this episode
Team awards for the weekend
Hella Sweet or Butt Terrible idea of the week
To do's and improvements for our next race
Radio and Helmet communication issues
Then things devolved from there