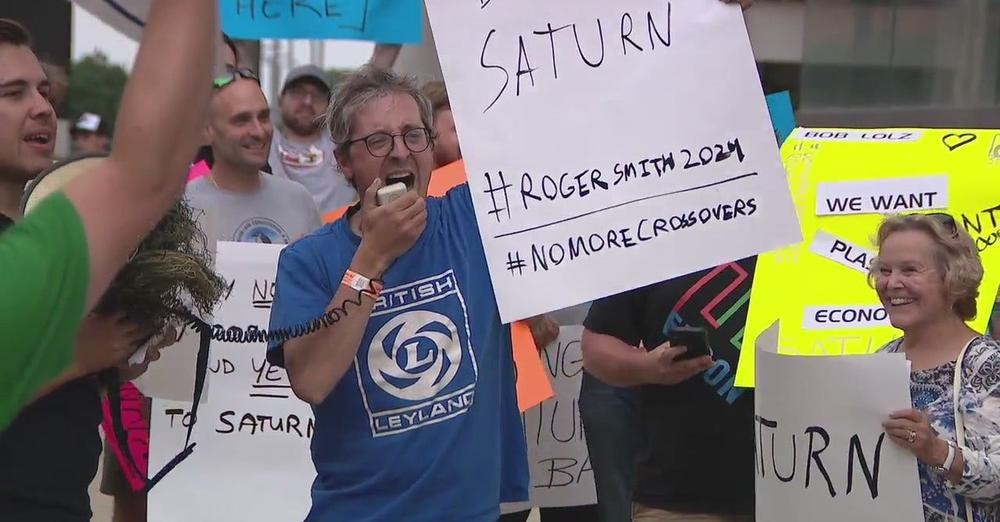 GHIT 0237:  Breaking News With Eric Rood – On the Saving Saturn Protest and Other Lemons Rally News
As part of our journalistic responsibility, we caught up with Eric Rood from the 24 Hours of Lemons to discuss the recent protest at General Motors HQ that was aimed at resurrecting the legendary Saturn brand.  The rally was respectful but filled with lots of deep, deep emotion.  We also took the time to cover some of the other news from the recent rally.  You are welcome.   
If you would like to help the podcast,
You can subscribe to our podcast on the podcast provider of your choice. This includes the Apple podcast app, Google music, Amazon, and YouTube etc. Also, if you could give our podcast a (5-star?) rating. Even better, a podcast review. We would greatly appreciate it and it would help us to grow the passion and sport of high performance driving.
For instance, leaving an Apple Podcast rating is very easy. If you go to your podcast library, under shows and click on the podcast. There you can leave a (5?) star rating and enter your review.
A link to the episode is: https://tinyurl.com/ThompsonPart1
We hope you enjoy this episode!
PS Please don't forget that if you are looking to add an Apex Pro to your driving telemetry system, don't forget to use our discount code for all Apex Pro systems you will receive a free Windshield Suction Cup Mount for the system, a savings of $40. Just enter the code "ghitlikesapex!" when you order. They are a great system and truly invaluable in safely increasing your speed on track and/or autocross etc. The recently released second generation systems and app increases the capability of the system greatly.
Best regards,
Vicki, Jennifer, Alan, and Bill
Hosts of the Garage Heroes In Training Podcast and Garage Heroes In Training racing team drivers
The Jalopnik articles is found at:  https://jalopnik.com/sign-toting-evangelists-show-up-to-gm-headquarters-dema-1847357485 
GHIT 0232: Breaking News With Eric Rood – On the Saving Saturn Protest and Other Lemons Rally News