Early ideas for the upcoming gift season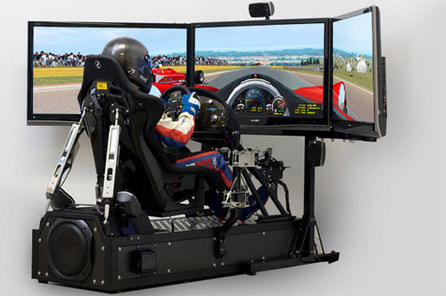 On this week's episode we have Scott Barton as our guest.  Scott is a very accomplished racing driver and very knowledgeable in the area of Sim Racing.  We thought we'd learn more about both on this episode, just in time for Black Friday and Cyber Monday sales.  Sim racing can be great way to get cheap track time, especially in the off season or during the work week when you aren't near a track.  As with most aspects of racing, you can go as deep as your interest and bank account will allow.  We hope you enjoy the episode. 
Highlights from this episode include:
1) Scott's racing history and progression to where he is currently racing mostly in the AER series (American Endurance Racing). He has recorded a very impressive series of results since originally learning at HPDE's in 1999 and racing in 2009. 
2)  Scott's latest goal is try to finish his collection of first overall wins in Lucky Dog and WRL. This will complete his already stellar collection of 24 Hours of Lemons, Champ Car, and AER wins. Then he will have recorded overall wins in every major US street tire endurance racing series.
3)  Scott is also a driving coach and is involved with many racing series and organizations.
4)  We then began to cover various software and hardware choices available. Scott makes some recommendations (links below). He then describes some systems options available for different budgets. 
5)  The three basic systems we reviewed started with a single monitor, a three-monitor system and a VR based system with a good set of steering wheels and pedals.  A sim vibe/butt kicker would be a very nice addition is budget allows.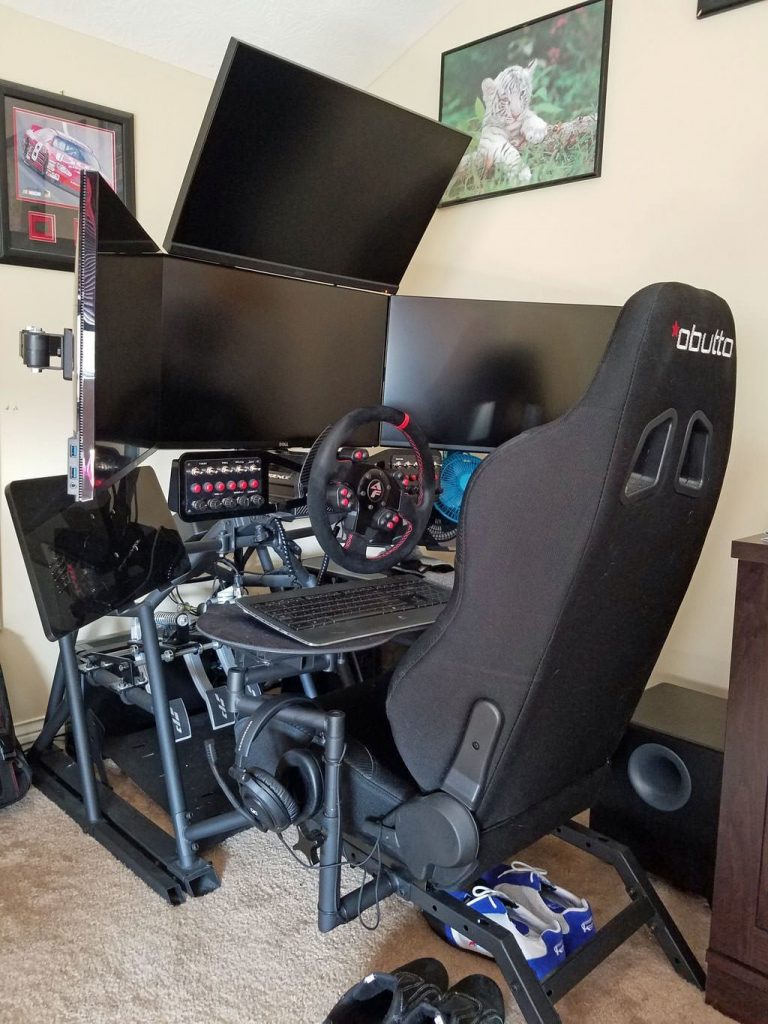 6) More advanced options mentioned include motion/ full motions simulators, spring loaded harnesses,
7) Computer requirements in general, such as a 4-core processor, i5 or newer, with a video card capable of running a VR headset at 1080p and 90 fps (or better) should be sufficient for your system.
8)  We also cover how to deal with motion sickness in VR if that happens to you in the beginning.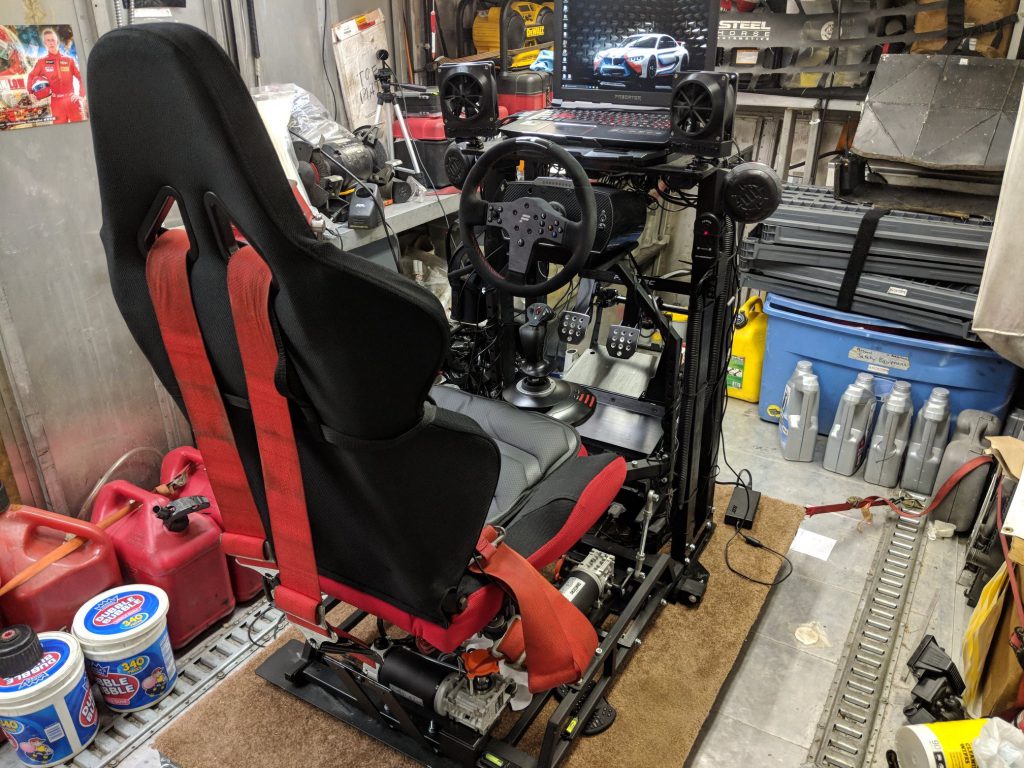 9) Scott was even kind enough to entertain us with our traditional Good, Bad, and the Ugly series.
Also, Scott can assist you with defining your system if needed at his website below.
Items and Links discussed within this episode include:
Steering wheel and Pedals: 
Logitech G29, G920:Â https://www.logitechg.com/en-us/products/driving/driving-force-racing-wheel.html
AccuForce Steering wheels
Fanatec Wheel and Pedals:  https://fanatec.com/us-en  e.g. v3 inverted pedal set, Club sport base/mount
Heusinkveld:  https://heusinkveld.com/products/sim-rigs/sim-rig-gt/?q=%2Fproducts%2Fsim-rigs%2Fsim-rig-gt%2F&v=7516fd43adaa
VR:
Samsung Odyssey Plus Headset:Â https://heusinkveld.com
Oculus Rift:  https://www.oculus.com/rift-s/
Optional Accessories/Upgrades:
Butt Kickers:  https://thebuttkicker.com/
Full Motion simulators – Various sources
RaceDepartment.com for cars and tracks
Realteus force feel seat pad:  www.Realteus.com
Chassis movers: various sources
Sim Racing choices: 
iRacing:  https://www.iracing.com/
Assetto Corsa:  https://www.assettocorsa.net/home-ac/
R Factor:  https://store.steampowered.com/app/365960/rFactor_2/
Project Cars:Â https://www.projectcarsgame.com/explore/?lang=en-us
Please feel free to contact Scott at:
Website: https://www.facebook.com/ProFormanceCoachingcom
Facebook Group: Sim Racing Deals at: https://www.facebook.com/groups/SimRacingDeals/
Thank you again.
Best regards,
Bill, Vicki, and Alan
Hosts of the Garage Heroes In Training podcast
and team members in the GHiT Immature Endurance Racing Team