Long Time Dirt and Endurance Racer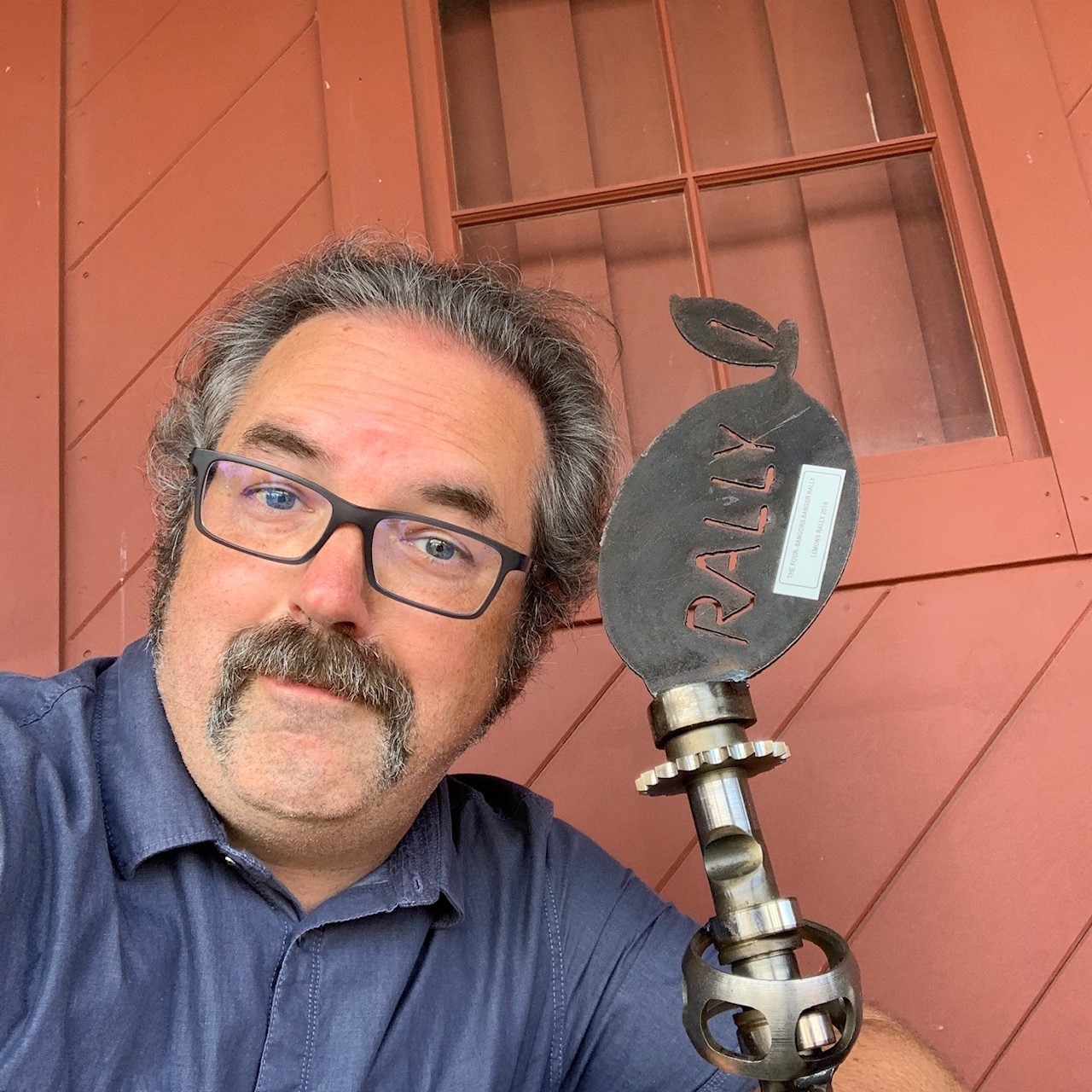 GHIT 0280: Scott McMichael – Long Time Dirt and Endurance Racer
Scott McMichael started out as a dirt track racer and has transitioned to endurance racing as and arrive and drive and grand poohbah of the Sir Jackie Stewart's Coin Purse Racing and founder of The Unofficial Facebook Group of the 24 Hours of Lemons(TM). Scott was long overdue to come on the podcast. We discuss many aspects of both dirt track racing and endurance racing, especially with the 24 Hours of Lemons,
If you would like to help grow our sport and this podcast:
You can subscribe to our podcast on the podcast provider of your choice, including the Apple podcast app, Google music, Amazon, and YouTube etc. Also, if you could give our podcast a (5-star?) rating or even better, a podcast review, we would greatly appreciate it and it would help us to grow the passion and sport of high performance driving.
For instance, leaving an Apple Podcast rating is very easy. If you go to your podcast library, under shows and click on the podcast you can leave a (5?) star rating and enter your review.
We hope you enjoy this episode!
PS Please don't forget that if you are looking to add an Apex Pro to your driving telemetry system, don't forget to use our discount code for all Apex Pro systems you will receive a free Windshield Suction Cup Mount for the system, a savings of $40. Just enter the code "ghitlikesapex!" when you order. They are a great system and truly invaluable in safely increasing your speed on track and/or autocross etc. The recently released second generation systems and app increases the capability of the system greatly.
Best regards,
Vicki, Jennifer, Alan, and Bill
Hosts of the Garage Heroes In Training Podcast and Garage Heroes In Training racing team drivers
Highlights for this episode are:
1) Add another item to the things not to Google, the original Facebook group title was Lemons Party, No Not That Kind of Party
2) We answer Ben's write in question of how Scott started out racing dirt tracks and when/if he will return. I think Ben may be looking to scratch an itch.
3) Scott's endurance racing plans and interests, as well as a summary of some of the endurance racing highlights he has experiences so far.
4) Sometimes people will ask what do you get out of racing. Scott has a great story the describes the Spidey Sense that many drivers develop from racing on track. This also helps with street driving, especially for the newer drivers on your team or family.
5) We put out an APB for Aaron who we have lost track of since the summer.
6) Stories of how Derek's clown shoes took out a potentially class winning Mini at PittRace.
7) Ton's of pressure was applied when we ask Scott some of the best themes that come to mind. We also discuss what makes a great theme for those looking to enter a race. Also, what would seem to be an initially great theme but really isn't.
To follow Scott's exploits:
On Facebook at: https://www.facebook.com/SirJackieStewartsCoinPurseRacing
On YouTube at: https://www.youtube.com/user/RacingG73
or go to The Unofficial Facebook Group of the 24 Hours of Lemons(TM) at:  https://www.facebook.com/groups/1222036431151240 
GHIT 0280:  Scott McMichael – Long Time Dirt and Endurance Racer