Christina Lam is a racing driver for several series, is an instructor for Skip Barber and NASA, as well as a frequent contributor to GrassRoots Motorsports magazine.  We first started following her as her "After A Crash" 9-part series started a few months back and became instant fans of her approach and her dedication to racing, education, and giving back to the racing community.  On this episode, we go over how she started to be involved from a point of little knowledge and car/racing influences to where she is not only competing at national events, podium'ing many times, and instructing others to improve their skills.  It is a fantastic and quite rapid journey from newbie to racing veteran and her latest challenge last season will inspire you and hopefully get you to reach further towards ever higher goals.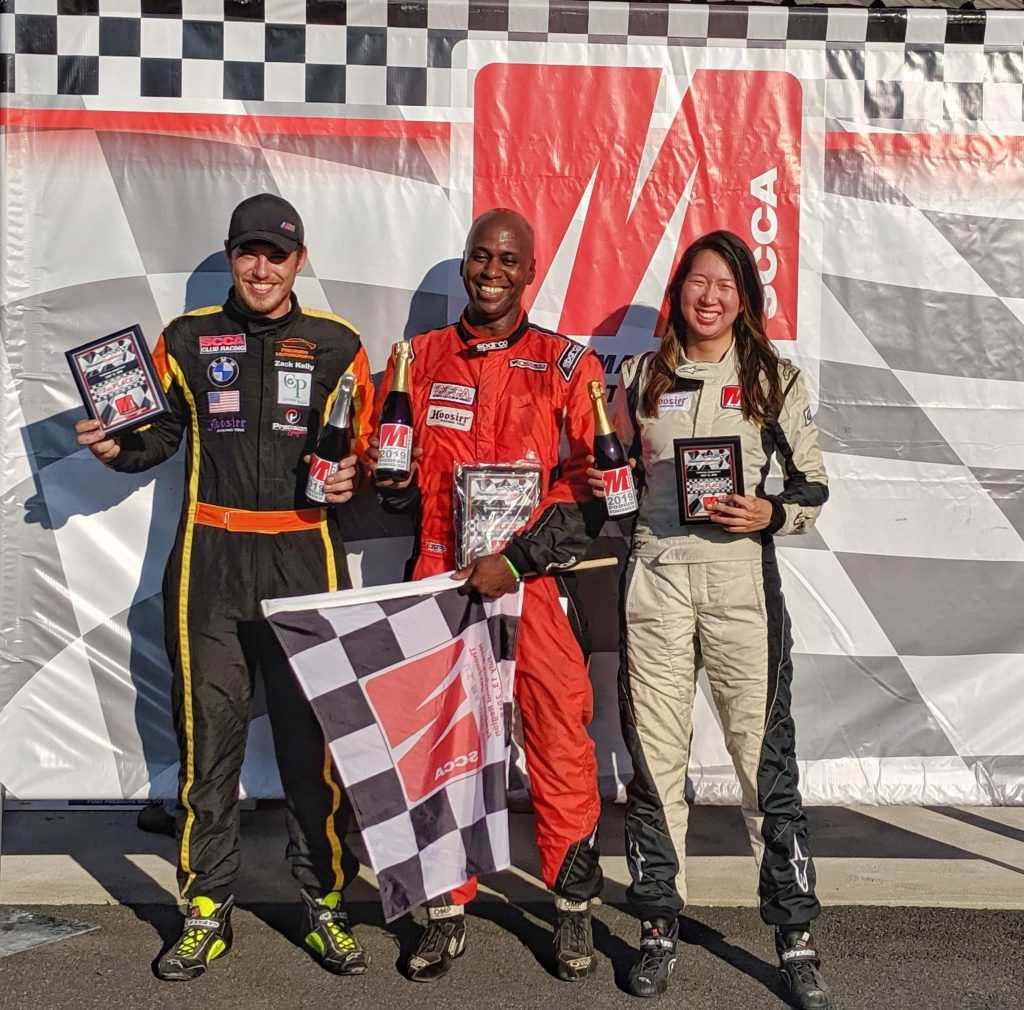 On our Dominating with Dawson, Ben goes over the difference in driving approaches for endurance racing, autocross, as well as various types of sprint racing.
We hope you enjoy the episode!
Best regards,
Bill, Vicki, Jennifer, and Alan
Hosts of the Garage Heroes In Training podcast
and team members in the GHiT
Immature Endurance Racing Team
Highlights from the episode include:
1) We have had a long, long work week in the garage, so long that Vicki blanked on her name for a moment and Bill can't spell SCCA, lol.
2) How she started off racing in Autocross one weekend and then had the opportunity of a lifetime drop in her lap a short time later (driving on a little place known as The 'Ring).
3) Christina's first time on track was her first time driving a stick. This may be a good rival for what we ended up doing to Jennifer at her first race at Thompson Speedway. Not our best plan, but we did learn from it.
4) We share post-race hangover stories and several great ideas for further race cross training. Rally, V8 supercars, Ice racing, so much fun to be had, so little time.
5) What is involved with being a one-person team and how she accomplishes all that is required for a race weekend. The big key is prep. Second rule, prep. If you need a third rule, be prepped early.
6)Â  We go into her accident last year and how she recovered, both physically and mentally, as well as her new race car.
7) What is involved with an SCCA protest
8) How Christina found her #46 M3 shell to start her new build
9) How much sleep she lost while working to prep for new car the upcoming 2019 national SCCA Runoffs in 60 days.
10) Christina goes into the plusses and minuses of an E46 M3 vs E46 330's etc
11) Christina shares some of her nerves and almost PTSD after the wreck, what she had to work through and getting back into the car on track at VIR
12) What it is like being a female in a predominantly male sport at the track.
13) How Christina's first car quickly turned into a second car.
Honorable mentions and sponsors that have helped Christina along the way:
Drive Gear Racing: for arrive and drive ice racing. Seems like a terribly great idea.
Hugh Stewart from High Speed Motorsports: http://www.hispeedmotorsports.com/
Katherine Legge @ www.KatherineLegge.com
Simona De Silvestro @ www.Simonadesilvestro.com
TC Designs @ www.tcdesignfab.com
Hoosier Tire @ www.hoosiertire.com
Epic Motorsports @ www.epicmotorsports.com
Racing Harness Technologies (856() 912-1237
Skip Barber Racing @ www.skipbarber.com