Returns to the Podcast to Discuss Seeking and Working with Sponsors and Sponsorships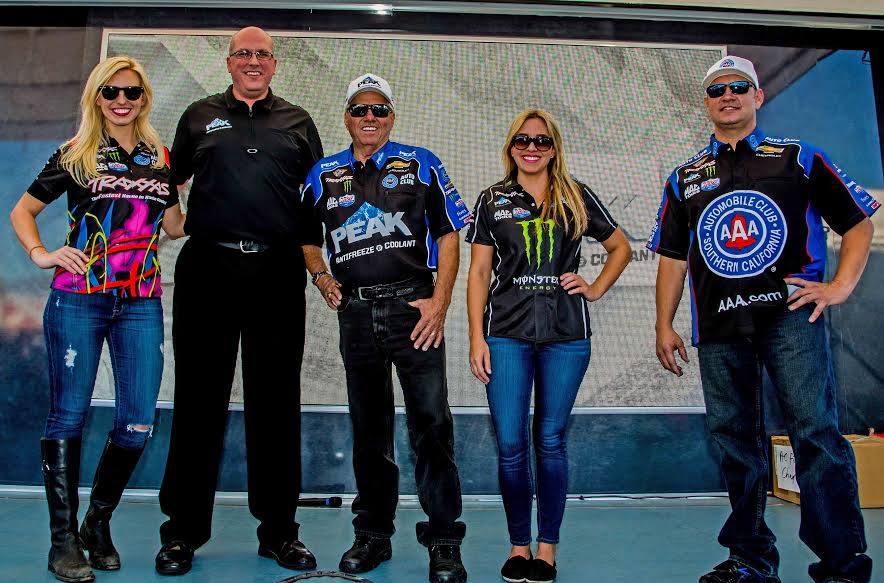 When Brian was on with us last year, we started talking about identifying sponsors, working with potential sponsors, and how to get and treat sponsors to assist with the expenses related to racing. Since then, Brian has given several talks on this topic, as well as appearances on several podcasts. As always, our goal was to provide a complete summary of the area of sponsorship and allow you to be able to identify potential sponsors and find a way to help their business and your racing. If you use the strategies Brian covers and understand that it is not all about you, your speed, and your race wins, you should be able to start or grow your current driver/team/car sponsorship program. So technically, our podcast is not only free to you but may actually make or save you some money.
There is no Dominating with Dawson on this episode, but we will double up next Monday.
You can subscribe to our podcast on the podcast provider of your choice, including the Apple podcast app, Google music, Amazon, and YouTube etc.
Also, if you could give our podcast a (5-star?) rating or even better, a podcast review, we would greatly appreciate it and it would help us to grow the passion and sport of high performance driving.
For instance, leaving an Apple Podcast rating is very easy. If you go to your podcast library, under shows and click on the podcast you can leave a (5?) star rating and enter your review.
We hope you enjoy this episode!
PS Please don't forget that if you are looking to add an Apex Pro to your driving telemetry system, don't forget to use our discount code for all Apex Pro systems you will receive a free Windshield Suction Cup Mount for the system, a savings of $40. Just enter the code "ghitlikesapex!" when you order. We have two systems for our team and Bill is looking to add a third for this season, pending CFO approval from Vicki. They are a great system and truly invaluable in safely increasing your speed on track and/or autocross etc.
Best regards,
Vicki, Jennifer, Alan, and Bill
Hosts of the Garage Heroes In Training Podcast and Garage Heroes In Training racing team drivers
Highlights from this episode on Sponsorship include:
1) Bill establishes his wish list for a dream sponsor and Brian quickly dashes it against the rocks and we move to the reality of the current sponsorship and business climate.
2) Brian defines exactly what should be considered to be sponsorship and provides several examples of how these relationships start and develop.
3) Sponsorships are sometimes monetary but can also be discounted goods or services.
4) When approaching a sponsor, the key is to try to determine what the sponsor is looking for and how you can help them grow their business. Try to look at it from their perspective before thinking of what you can give or what you want from them.
5) Advertising and media exposure should not be the focus of your pitch.
6) What are the three components that make the strongest proposal to a potential sponsor.
7) What is a potential sponsorship program, how to prepare one, and how to increase your likelihood of success. We also go into the importance of having an internal champion is getting the traction needed to start the relationship even before you have a sponsorship program.
8) We even go into an area that is often overlooked by our racing friends: what does the business want in return from the sponsorship.
9) We even go through a scenario using an example business and product with an amateur endurance racing team as a worked example. Just for instance. Hey, it's our podcast, lol.
10) Tips and guidance on how to approach your first sponsor that you probably already know within your personal social network.
11) Getting, maintaining, and growing a sponsorship relationship is a significant investment of time and effort by your team or at least one team member and can really be a near full time job.
12) Brian also goes into several examples of sponsorship deals that he has witnessed during his professional life.
13) How to present you and your team to the sponsor and what you should do before even sending them any information.
14) As many would have guessed, Bill tries to get Brian's help with his dream Slurpee sponsorship. And then we walkthrough a potential path to Vicki's dream sponsor of Flyin' Miata for her baby. The thought behind these would be to show a worked example and what factors and approaches that may be helpful with trying to prepare for and start the conversation.
15) How and where to start your first steps towards working with a sponsor.
16) UPOD – Under Promise and Over Deliver. Words to live by in racing and in the real world. (Meat Space). Its right up there with "If it's worth doing, it's worth overdoing"
17) Brian was also kind enough to offer several additional potential models that can be pursued instead of, or in addition to, seeking sponsorship.
18)  Vicki goes off program and starts talking racing EV's in endurance racing from out of nowhere.  It is kind of like the line from the Talking Heads "Well, How Did I Get Here"
GHIT 0181: Brian Bohlander Returns to the Podcast to Discuss Seeking and Working with Sponsors