Tiffany Kelly and Justin Kelly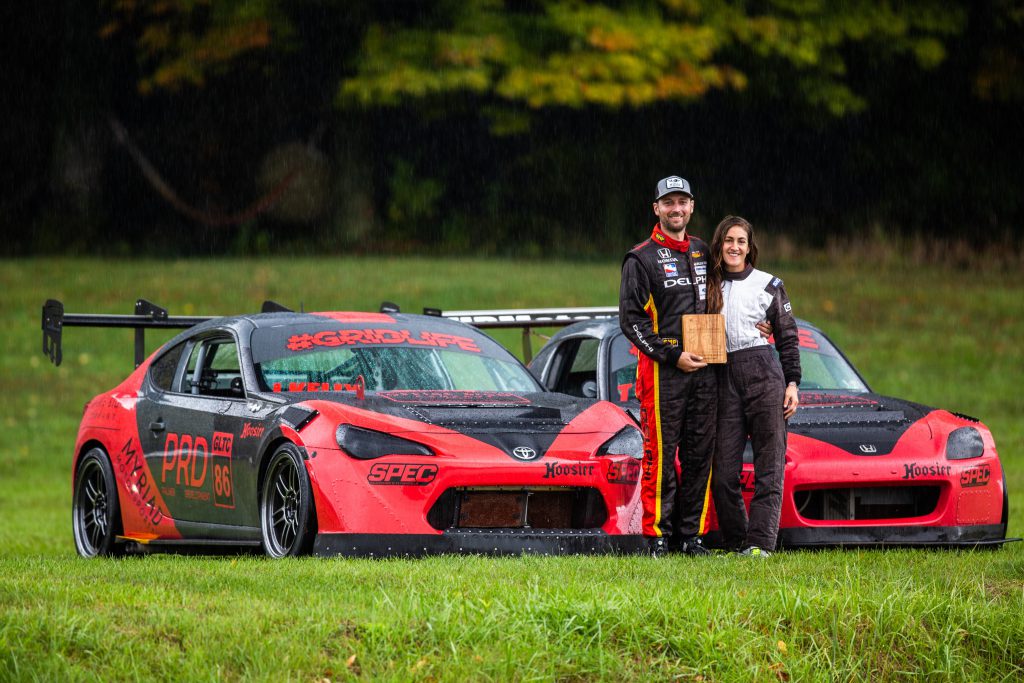 GHIT 0213: Tiffany Kelly and Justin Kelly from Team Kelly Racing – Part 1 of our 4 part Grid Life/GLTC Series
Tiffany Kelly and Justin Kelly are both top drivers in the GLTC series and have competed as Team Kelly Racing. In addition, they have a racing school to teach other drivers and also race shifter karts to further hone their skills. During this episode, we go over their racing history, including what is GLTC for our listeners who may not be familiar. The Kelly's also have a fantastic YouTube channel where they go over many aspects of their racing lives and help show you how they do what they do. They were even nice enough to stay on and go through our Fast and Furious Storytime questions. We wish them both good luck in this weekend's GLTC race at Pikes Peak.
We have been following the Grid Life series, especially their GLTC series for the last few years and since our schedules don't align this year, we thought we would interview several of the drivers, teams, and hosts for the next few episodes.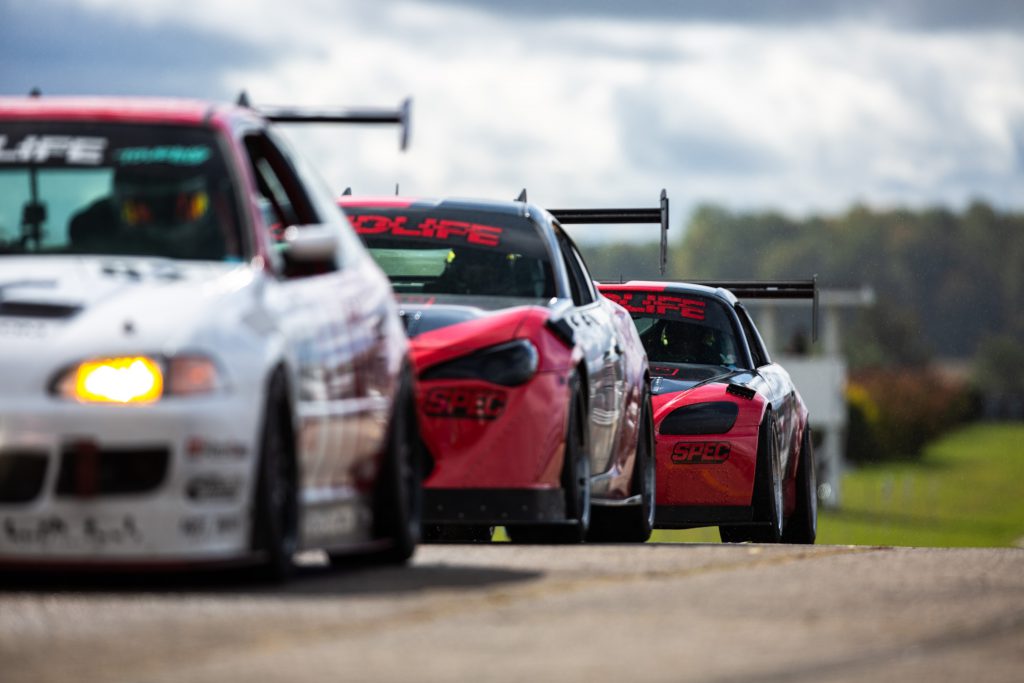 In this issue of Dominating with Dawson,
we start with what may be Bill's dumbest intro ever and then work our way onto the topic of how to exploit chaos on the track to help you improve on the performance of the car and team.  Ben even has a bunch of examples of what he is referring to and how he routinely uses these areas to gain an advantage or pass a few of his fellow competitors.
You can subscribe to our podcast on the podcast provider of your choice, including the Apple podcast app, Google music, Amazon, and YouTube etc. Also, if you could give our podcast a (5-star?) rating or even better, a podcast review, we would greatly appreciate it and it would help us to grow the passion and sport of high performance driving.
For instance, leaving an Apple Podcast rating is very easy. If you go to your podcast library, under shows and click on the podcast you can leave a (5?) star rating and enter your review.
A link to the episode is: https://tinyurl.com/TeamKellyRacingOnGHIT
We hope you enjoy this episode!
Best regards,
PS Please don't forget that if you are looking to add an Apex Pro to your driving telemetry system, don't forget to use our discount code for all Apex Pro systems you will receive a free Windshield Suction Cup Mount for the system, a savings of $40. Just enter the code "ghitlikesapex!" when you order. They are a great system and truly invaluable in safely increasing your speed on track and/or autocross etc. The recently released second generation systems and app increases the capability of the system greatly.
Vicki, Jennifer, Alan, and Bill
Hosts of the Garage Heroes In Training Podcast and Garage Heroes In Training racing team drivers
Highlights from this episode include:
1) How and why did they each choose the cars they are racing.
2) The reasons behind them not doing a K-swap but doing a J-swap to both their cars last winter.
3) How they both seem to be at an entirely different level with their knowledge of engine/mechanical part swaps and assembly options.
4) We all try to talk Vicki off the ledge and finally cut the hood of her Miata to add vents to let out some of the heat.
5) What is it like racing with your significant other, advantages and disadvantages, along with a few tips that they have learned along the way.
6) Some of the hurdles that come with starting to get fast when racing on a track, how did to deal with them and gain the confidence to push through that limit.
7) The story of paddock famous Uni the Unicorn.
To keep up with Team Kelly Racing please
Subscribe to their YouTube channel at: https://www.youtube.com/channel/UCXf_WtojaK6gYmZGb1EXETw
Or follow them on Instagram at: https://www.instagram.com/tiffanykellyracing/
Also, Tiffany will be appearing on the Discovery Channel on their new show The Getaway Driver
GHIT 0213: Tiffany Kelly and Justin Kelly from Team Kelly Racing