Wow, what a week. Thanks to all who came to our race and put up with the heat of Friday and the rain of the weekend. Our Thompson 2018 summary is below, but there is a ton of things that transpired. So here we go.  Two big takeaways:  1) Racing two cars is way hard! and 2) the Three Pedal Mafia is awesome!!!  (Needs three exclamation points just, well because) (Or as Chrissy would say "Because Racecar").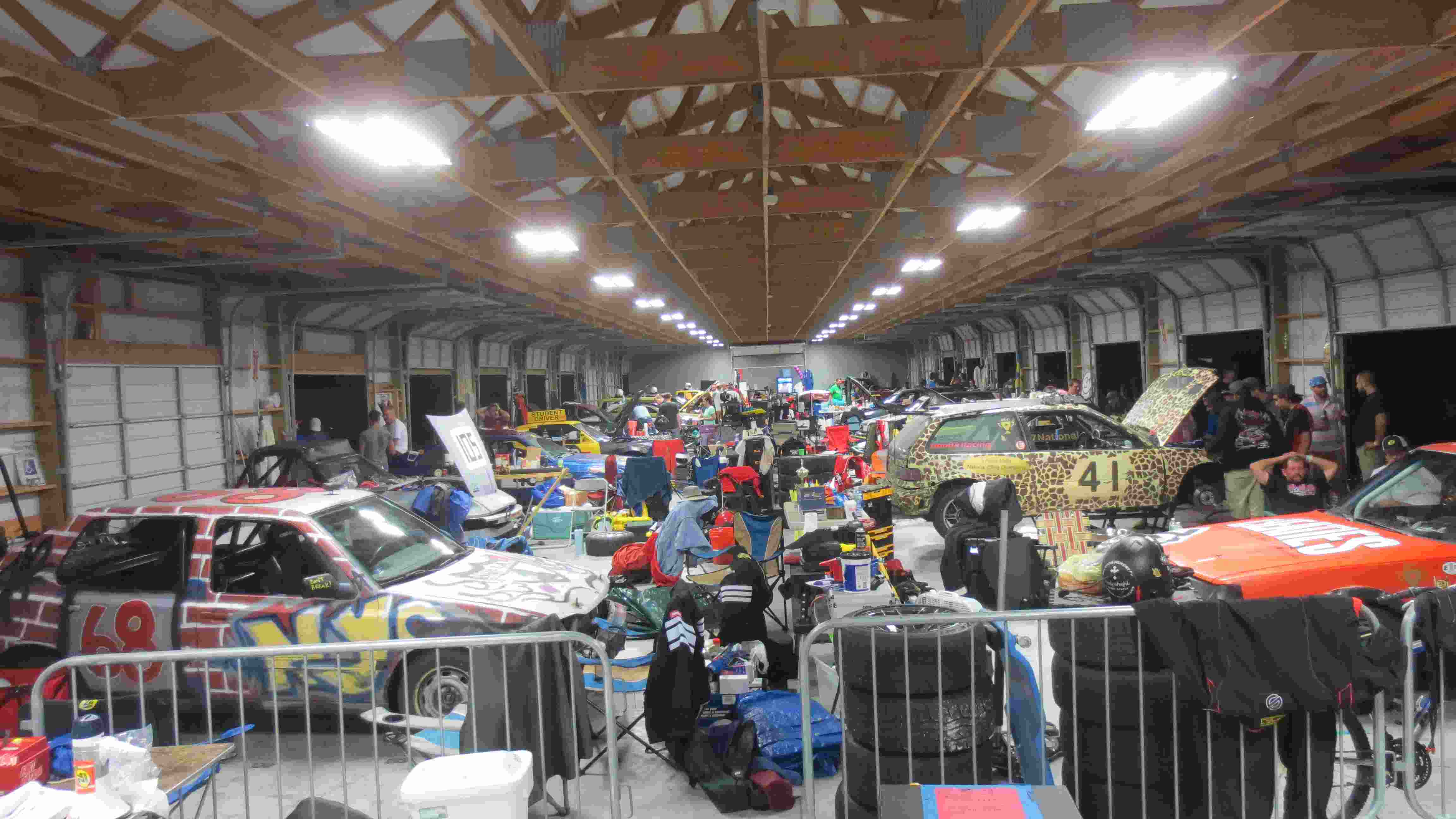 We did win the "I got screwed award"
Congratulations to all, I guess, lol.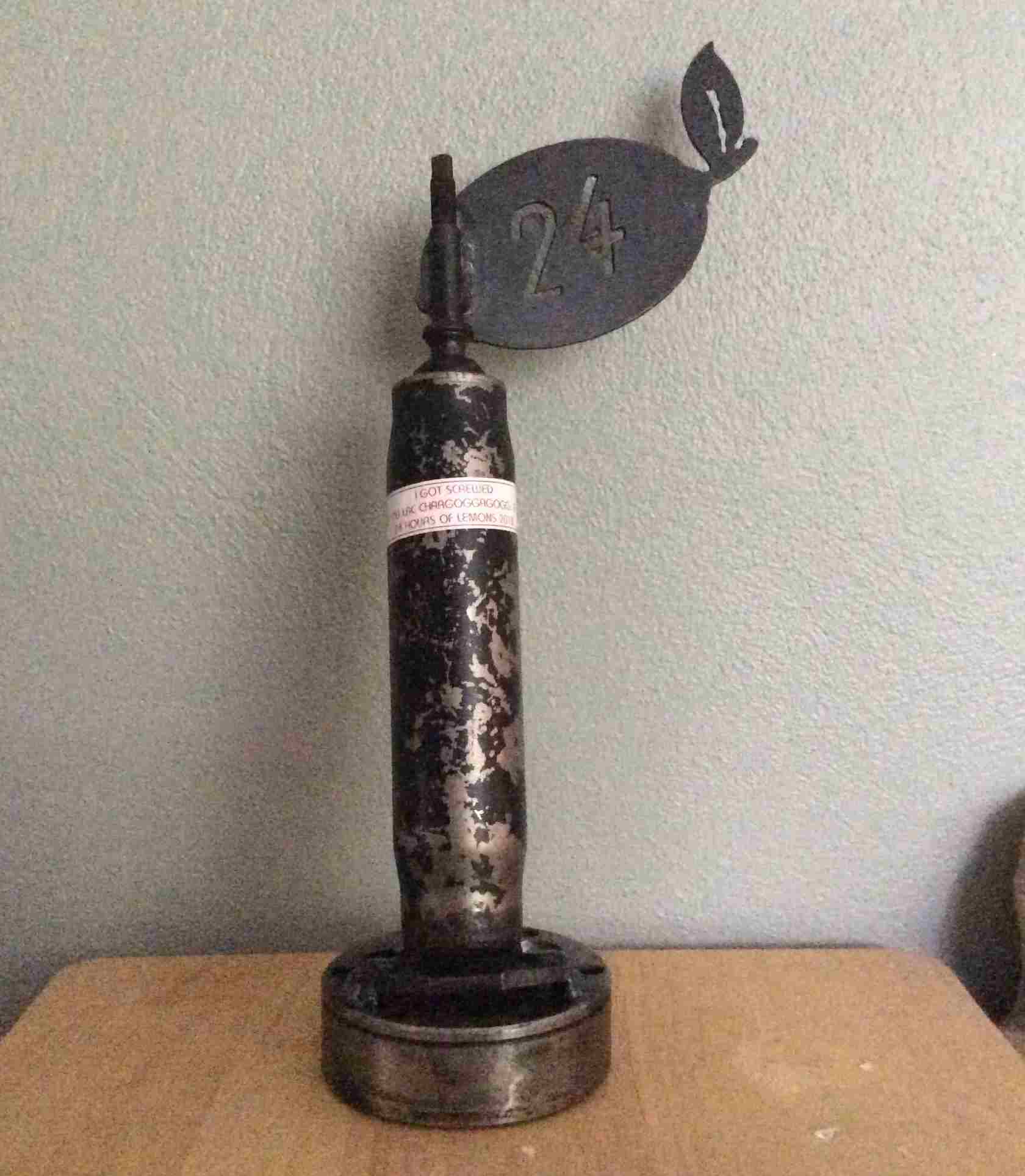 In general
The Capri performed well
The Mustang started off poorly, especially Friday testing, but we sorted it out pretty well through the weekend and it finished strong

We had to remove the center hood section with our Spiderman logo to get air to the intercooler
We had to re-mount the inter-cooler and stiffen the structure. May not be finalized – still TBD at this point
We had to do a lot of "plumbing" to get it to run well
15 pounds of boost is too much (Still and maybe ever?)
The Mustang is a lot harder to drive than the Capri, especially with brake bias dial not adjusted to proper balance of front and rear brake

We need to be balanced (very badly) for the next race in Atlanta for the end of the long straight

Thompson vs NJMP

Shorter track and faster laps
If I were to characterize the tracks, I think Thompson is a bit more technical track, but it is difficult to say since this weekend was very wet.
Paddock space is an issue. Back paddock area is really hot in the sun. Got to 110+ Friday.
Power was available only at paddock garage area
We were also quite far from where we needed to be for pits etc
Friday practice challenge was the heat
Saturday and Sunday race challenge was mostly rain and our cars themselves

Team track performance and timing etc.


Vicki – Capri. Only had one real run and did well. Nice lines around the track. No spins, no flags. Rainy during her stint so times weren't near where they were later when the track dried out late in the day Sunday.
Bill – Mustang – Only one run. Did OK. Brake balance was way off and needed a major adjustment. Sorry I passed Vicki on the track, twice, lol.
Liam – Drove solid. Did not see much of his laps as I was busy fixing our other cars. I think only one run during the weekend as well
Alan – Drove better and better as the weekend went on. Black flag for spin, but it was pretty slick out there at the time. Had the best lap time in the Capri all weekend.
Pete – I was a bit worried with the first try getting into the car and his first time on track was a bit of a learning experience. Second stint looked much better and was closer to average race pace.
Jennifer – Bringing a valid driver's license is a good idea for next time. You looked good out there for just learning to drive stick a few weeks ago. Sorry the Capri died, but you did look solid in the Mustang and the heavy rain. I hope it was fun.
Cassian – Fastest Mustang laps of the weekend when it dried out (finally) on Sunday. Even Chrissy said you looked good out there, but then you already know that because you talked to her after you had to come in for spinning and getting the black flag, lol. I am very sorry you didn't spin again so I could have you in the pit all day Saturday next race but you won our bet, nice job!
Casey – a real trooper. You did get adopted by the Three Pedal Mafia. They even gave you "Fantastic Shark". Also very nicely done for learning to drive stick a few weeks ago, I'd recommend more practice, especially driving faster.

SET NEW TRACK RECORD – I guarantee no one has ever gone faster around Thompson than you did while balling their eyes out and "chatting" with their pit crew continuously while in a downpour

Mustang (targeting a Lemons B/C car) needs the following:
Adjust brake bias ASAP
Brakes improvement if possible
Intercooler stiffener needed?
Fix front hood air intake design and improve look
Prep for Atlanta in December
Motor decision: drive until we kill the 3 motors we have then switch to same as Capri. Thoughts?
Next Race Target: December in Atlanta
Capri (C car, but put in B at Thompson, lol)
We now need to identify a new motor and transmission to replace the original. Right now, it looks most likely that we will use either a Ford 5.0/302 Mustang or a 3.8 liter GM/Chevy drive train. We will need to decide, find & get the donor, install it and dial it in and prep prior to our next race in NJMP in May. Any other choices out there, please let us know.
Thanks to all!!! Very nice job and a great weekend.
Come with us and Enjoy the Ride!