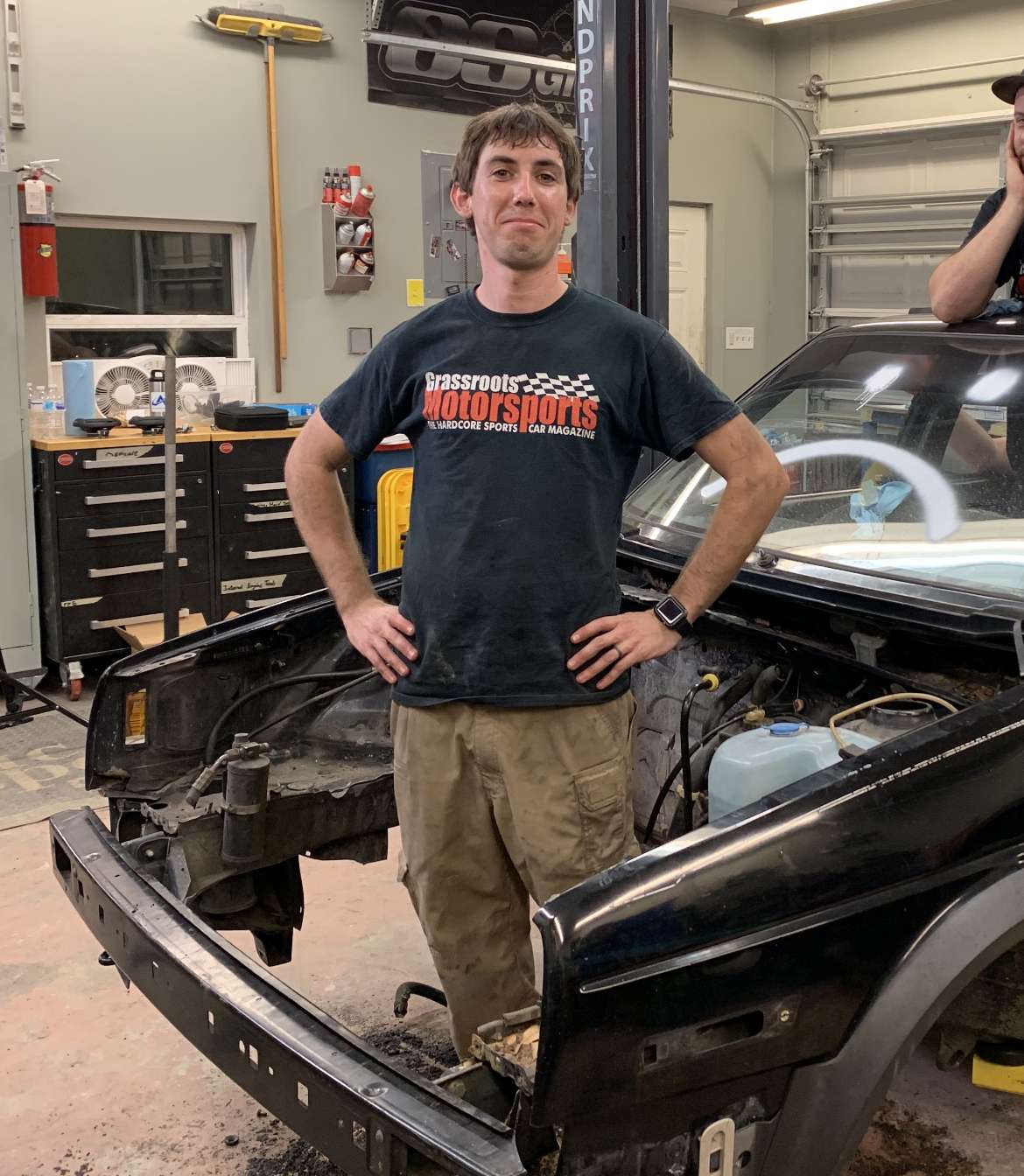 GHIT 0252:  Tom Suddard from Grassroots Motorsports Magazine
Tom Suddard is the Director of Marketing and Digital Assets at GRM.  Tom's first visit to our podcast was with zero notice and was at the invitation of Nine Live Racing's Johnny C on episode #209 when we had our first episode on Aero. 
In spite of this, Tom decided to put up with us again in what we hope will be a long list of bad decisions in the future.  What do you ask of a prolific supplier of articles and videos aimed at helping grass roots racers and drivers improve?  Well, we choose to go into a great article that Tom wrote about "10 Ways to Keep Your Racing Effort Disciplined" which is a great article and will help almost everyone to improve a bit easier and more cheaply.  We also covered a few other areas and will provide a bunch of links at the end of these notes for even more information.  We have a ton more questions for Tom and hope to have him on again, as many times as he will tolerate us.  Tom gave so many great tips during this episode, Bill is still taking notes.
Please subscribe to GRM to learn a ton and support the grassroots racing community.  It is the best money we have spent in racing.

If you would like to help grow our sport and this podcast:
You can subscribe to our podcast on the podcast provider of your choice. This includes the Apple podcast app, Google music, Amazon, and YouTube etc. Also, could you give our podcast a (5-star?) rating or even better, a podcast review. we would greatly appreciate it and it would help us to grow the passion and sport of high performance driving.
For instance, leaving an Apple Podcast rating is very easy. If you go to your podcast library, under shows and click on the podcast you can leave a (5?) star rating and enter your review.
A link to the episode is: https://tinyurl.com/TomSuddard
We hope you enjoy this episode!
PS Please don't forget that if you are looking to add an Apex Pro to your driving telemetry system, don't forget to use our discount code for all Apex Pro systems you will receive a free Windshield Suction Cup Mount for the system, a savings of $40. Just enter the code "ghitlikesapex!" when you order. They are a great system and truly invaluable in safely increasing your speed on track and/or autocross etc. The recently released second generation systems and app increases the capability of the system greatly.
Best regards,
Vicki, Jennifer, Alan, and Bill
Hosts of the Garage Heroes In Training Podcast and Garage Heroes In Training racing team drivers
To find even more from Tom, please go to:
1) Grassroots Motorsports: https://grassrootsmotorsports.com/
2) GRM Youtube Channel: https://www.youtube.com/c/Grassrootsmotorsports
Articles we referred to for this episode:
1) 10 Ways to Keep Your Racing Effort Disciplined:
https://grassrootsmotorsports.com/forum/grm/10-lessons-to-keep-your-race-e/162737/page1/
2) How to Wrap Your Race Car:
https://grassrootsmotorsports.com/project-cars/LS-Swapped-2003-Nissan-350z/how-wrap-your-race-car-home-project-350z/
3) Trimming down Your Racing Car's Harness:
https://grassrootsmotorsports.com/project-cars/LS-Swapped-2003-Nissan-350z/getting-ready-trim-down-wiring-harness-project-ls-/