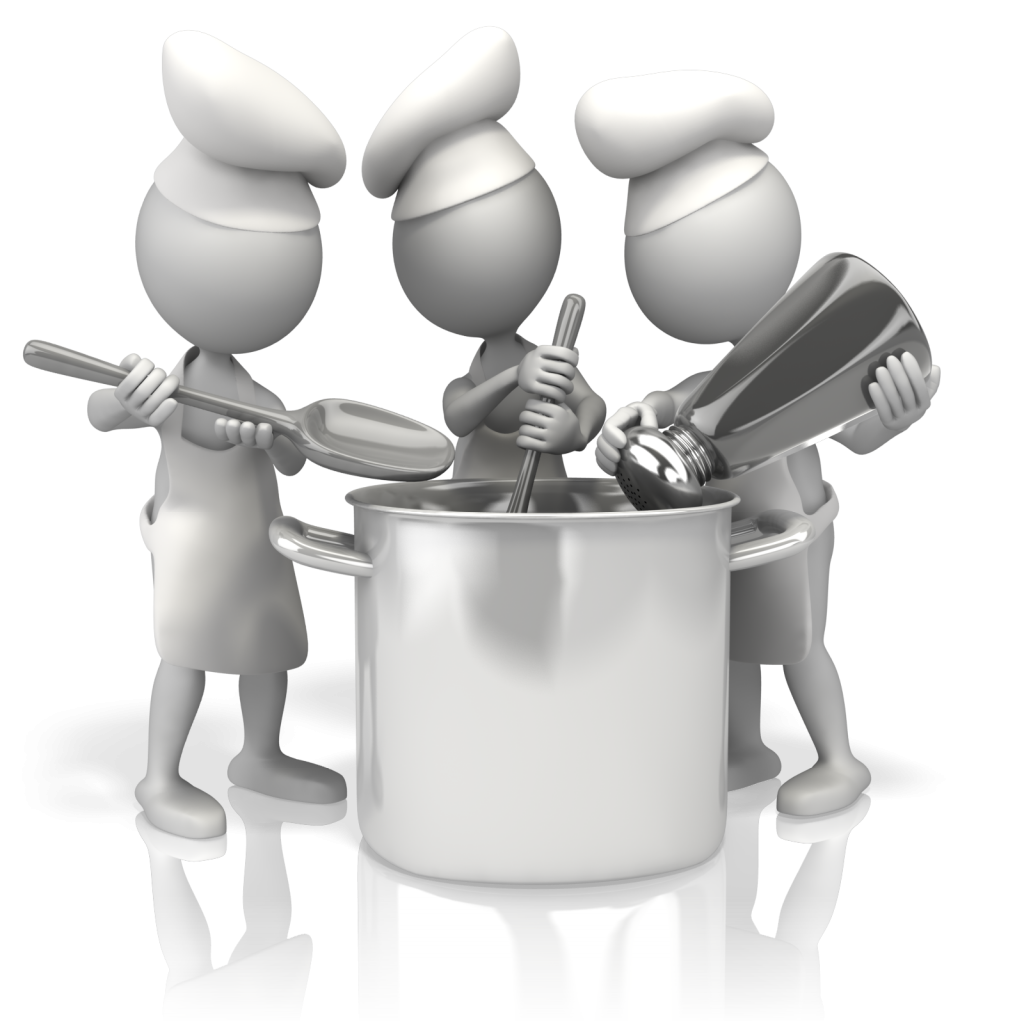 GHIT 0188: Racing 101 Part 8: Tools for a Track Day – AKA Fools With Tools
Our podcast is trying to encourage people to try high performance driving and racing, so Vicki wanted to start a special series she calls "So You Wanna Racecar". In this episode, we go into the dark recesses of Bill's mind and enter the world of Lists. We have lists for what tools to bring if it is an HPDE or an endurance race, what parts to bring, what to pack for the paddock, etc, etc. All will be available on our website at www.GarageHeroesInTraining.com and we update them at least once a season as we learn. On this episode, we start with a shorter list of things we bring to an HPDE. The list is shorter because the event is much less taxing on the vehicle and our HPDE cars tend to be newer or running better than our race cars (but we are working on that diligently) so they tend to require less work to keep running or to repair. We hope this gives you a good foundation to develop your own set of lists for tools, etc since every car has specific needs and issues, each team will have a different list after time to fit their own needs.
Please let us know if we missed anything that you may want discussed in a future episode of our Racing 101 Series.
The outline for the series is:
Part 1: Building Your First Race Car (and options to not)
Part 2: Safety and Safety Related Equipment Needed
Part 3: Best Entry Points To Start Performance Driving
Part 4: Buying and Selling Cars (With Special Guest Lara Vernon)
Part 5: Going To and From The Event/Track – What To Expect
Part 6: Paddock and Pit – Best Practices
Part 7: Perspective of a New Driver (With Guest Adam Owens)
Part 8: Tools, Spares, Supplies Needed for a Race Weekend
Part 9: Common Issues All Drivers Will/May Experience in When On Track For the First Time
Part 10: Miscellaneous Topics (& Things We Forget to Mention Earlier)
On this episode of Dominating with Dawson we cover what a Point By is, how to use it on a track, and how to respond to one if you are in the car being pointed by. It is a very useful tool on track for controlling passing and controlling traffic on the track. When used well, the event is more enjoyable for all. When used poorly, or not at all, it can often lead to tension and stress by all the drivers affected. We even have our first ever episode of GHIT Jeopardy. Vicki is somewhat less than pleased, but it is rapidly taking over the racing world.
You can subscribe to our podcast on the podcast provider of your choice, including the Apple podcast app, Google music, Amazon, and YouTube etc.
Also, if you could give our podcast a (5-star?) rating or even better, a podcast review, we would greatly appreciate it and it would help us to grow the passion and sport of high performance driving.
For instance, leaving an Apple Podcast rating is very easy. If you go to your podcast library, under shows and click on the podcast you can leave a (5?) star rating and enter your review.
A link to the episode is: https://tinyurl.com/Racing101Part8
We hope you enjoy this episode!
PS Please don't forget that if you are looking to add an Apex Pro to your driving telemetry system, don't forget to use our discount code for all Apex Pro systems you will receive a free Windshield Suction Cup Mount for the system, a savings of $40. Just enter the code "ghitlikesapex!" when you order. We have two systems for our team and Bill is looking to add a third for this season, pending CFO approval from Vicki. They are a great system and truly invaluable in safely increasing your speed on track and/or autocross etc.
Best regards,
Vicki, Jennifer, Alan, and Bill
Hosts of the Garage Heroes In Training Podcast and Garage Heroes In Training racing team drivers
Highlights from this episode include:
1) We go into the recent track visit Jennifer had. Unfortunately, it was not racing related.
2) Vicki starts to discuss our new themes but won't share any details until they are unveiled.
3) Vicki and Alan have been working hard on the El Jeffe race truck for our upcoming race at PittRace and so far, things look like we are on schedule. We still have a bit of mechanical and fabrication to do, as well as a full re-theme. Fingers crossed.
4) Bill goes into the way that we break down tools by the event. We have different tools and part needs depending on what car or cars we are bringing and the type of event.
5) Some valuable advice on how we budget our tools and think about what type we keep in the garage and what we take with us to the track. We are not as random as we appear. lol.
6) The basics are a socket set, a wrench set, and a set of screwdrivers. Things tend to grow quickly from there, but don't forget, you can usually borrow tools if you are new at the track from your new friends that you will meet at the track.
7) One key decision is the ecosystem of your battery powered tools. Try to make sure to try to stay within a single family and minimize the battery cost. So review what tools you think you will need and like and make sure as many as possible of them are available.
8) Vicki also goes into her favorite Little Tykes Chair.
9) Bill also covers the ways that we have found to organize a drawer the best.
Additional Information and Links:
Detailed Car Repair and Maintenance Manuals (usually ~$25-30):  www.emanualonline.com 
HPDE/Track Day Tools
Allen Keys – Metric
Allen Keys – SAE
Allen Keys – Torx
Bailing wire
Batteries
Bits – Nut Drivers
Bits – Screwdriver & extensions
Brake pad press
Breaker bar
Chargers
Dead blow
Electrical supplies fuses etc.
Fasteners
Hammer – Dead Blow
Hammer – Standard/Ball Peen
Magnetic trays
Masking tape
Painters tape
Socket – 1/2 ratchet adapter
Socket – 46 mm
Socket – Impact – for lug nut
Socket – Impact set
Socket – Set – Metric
Socket – Set – SAE
Socket – Wobbler set
Tape Measure
Torque wrench
Wrenches – Metric
Wrenches – SAE
Zip ties
Race Weekend Tools
Standard Tools:
Adapter – 1/2" to 3/8"
Adapter – 3/8" to 1/2"
Adjustable wrench
Adjustable wrench – Pipe
Bit driver – ratcheting
Breaker bar – 1/2"
Center Punch
Chisel
Clamp – C
Cordless drill
Cordless Sawzall
Cutters – diagonal wire cutters
Extension – 1/4"
Extension – 3/8" long
Extension – 3/8" medium
Extension – 3/8" short
Extension cord – 4 plug
Files – set
Flashlight – Mag-light
Grinder, Cordless is possible
Grinder, Wheel – Cutting
Grinder, Wheel – Grinding
Hammer – mini sledge
Hammer – ball-peen
Hammer – big ball-peen
Hammer – Cross ball-peen
Hammer – dead-blow
Hammer – regular
Hammer – Rubber
Hammer – Sledge
Hammer – slide (set)
Hammer – small
Hex bits
Hex keys – metric
Hex keys – standard
Hex to 1/4" adapter
Hose pliers
Impact – 1/2" Driver
Impact – 1/2" Set – Metric
Impact – 1/2" Set – SAE
Impact – 3/8" Driver
Impact – 3/8" Set
Impact swivel – 1/4" 12 mm
Impact swivel – 1/4" 8 mm
Impact swivel – 3/8" 12 mm
Impact swivel – 3/8" 14 mm
Impact swivel – 3/8" 14 mm deep
Impact swivel – 3/8" 17 mm
Impact swivel – 3/8" 17 mm deep
Impact swivel – 3/8" 19 mm
Impact swivel – 1/4"
Impact swivel – 1/4" 10 mm
Level – 6″
Level 18″
Lug Wrench
Magnet – extending
Mirror – to see around corners/tight places
Nuts and bolts – assortments
Pick – 90 degree
Pick – bent
Pick – hook
Pick – straight
Pliers
Pliers – long angled needle-nose
Pliers – long straight needle-nose
Pliers – needle-nose
Pliers – cobra-grip
Pliers – snap-ring
Pry Bars
Punches – set
Ratchet – 1/2"
Ratchet – 1/4″
Ratchet – 3/8"
Razor blades – box
Razor knife
Screw extractors
Screwdriver – big flathead
Screwdriver- big Philips
Screwdriver – flathead
Screwdriver – Philips
Screwdriver – pocket
Screwdriver – stubby flathead
Screwdriver – stubby Philips
Socket – 13/16" spark plug
Socket – 21 mm (lugnut size)
Socket- 3/8" deep
Socket – 3/8" standard
Socket – 5/8" spark plug
Socket- 3/8" metric
Socket set – 1/4″
Wrench -Torque (cheap ok)
Wrenches – metric
Wrenches – standard
Other tools and supplies we bring
Cordless battery – Charged
Connectors – blue female blade
Connectors – blue male blade
Connectors – blue crimp
Dexron – case (If automatic)
Gear oil
Oil – Case Shell Rotella T6
O-ring kit
Sheetmetal screws – self tapping
Spare BMW Front hubs etc.
Spare Brake pads
Spare parts
Trailer – Battery
Trailer – Hitch Tool Box
Air chuck
Aluminum – Angle – 8 feet
Brake cleaner – cans
Brake wrenches
Compressor
Cordless batteries
Cordless battery – Charged
Cordless battery charger
Cordless drill
Cordless Sawzall
Cotter pin kit
Dolly/Seat/Chair
Dremel
Dremel – bit set
Drill bits – set
Drum – waste oil
Earplugs – bag
Emory cloth
Engine Lift
Exhaust tape
Gas Tube lids
Gasket scraper
Generator
Glue – Rubber/Vinyl Adhesive
Glue – Super/Crazy
Glue – Super/Crazy Gel
GoPro's
Grinder, Wheel – Cutting
Grinder, Wheel – Grinding
Hacksaw
Hacksaw – mini
Hacksaw blades – spare – Box of ~10
Halogen overhead light
Harmonic balancer puller set
Heater
Hemostat
Hose pliers
JB Weld
JB Weld – Kwik Weld
Jump box
Jumper cables
Knee Pads
Knee pads
Lock for Trailer/Truck
Loctite – both kinds – 2 each
Lugnuts – Spare
Magnet – extending
Mirror – to see around corners/tight places
Paint – Touch-up
Pencil
Plumber's pipe dope (for sealing fuel fittings)
Puckey – Gray tubes
Pyrometer
Rags – box
Rain X – Yellow and Black
Rechargeable spotlight
Rechargeable spotlight charger
Rubber Gloves
Sandpaper -variety pack
Seat Cushions for Race Seat
Stapler
Starter Fluid/Carb Cleaner
Straps – Ratchet
Straps – Ratchet – Heavy
Straps – Ratchet – Heavy for Axles
Tape – Duct – non-silver
Tape – Loctite Go2 tape
Tape – Racing/Racer
Tape Measure
Taps and Threaders
Teflon sealant
Teflon tape
Torch – butane
Torch – butane tanks
Track map
Trailer – Hitch Tool Box
Trailer – Test Battery
Vicki's favorite tool box
Welders – TIG and MIG, MIG more likely, not likely needed at track
White board – Paddock responsibilities
White Board Markers
Windex
Wire strippers/crimpers