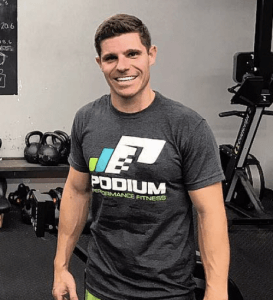 Trey Shannon from Podium Performance Fitness is our podcast guest for this episode, just in time for the local gym to be freeing up from all the failed New Year's resolution people.  This is our second annual episode with Trey, and we go over a variety of aspects of improving your fitness to help improve your driving, especially during the off season. 
Trey is located near Charlotte NC and is helping many high-level drivers and teams with their off track preparation both physically and mentally.  Driving improvements will help reduce individual lap times as well as reducing any fatigue related deterioration during extended stints.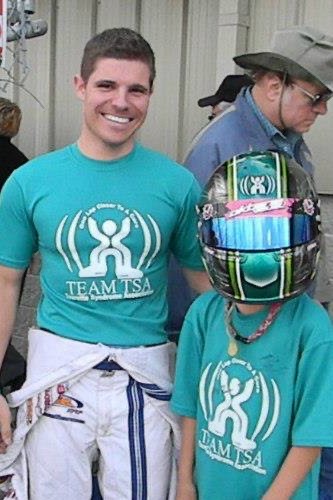 If you are interested in improving in this area of your driving, please feel free to contact Trey at:  Podium Performance Fitness in Cornelius North Carolina (near Charlotte) or on the website at:
www.PodiumPerformanceFitness.com
and follow them on Instagram and Twitter.
Highlights from this episode include:
Male vs female optimization
Adaptations for racing vs general fitness or other sport specific workouts
Low impact options to increase endurance baselines
How to establish a baseline performance level
Calories and portion control
Race day caloric demands
Fitness/Working out is the tool to improve performance and your food intake is your tool to gain or lose weight
We cover several of the popular exercise and weight loss strategies
The difference between the Rock and the Pebble
Vicki is a strong proponent of raspberries stuffed with chocolate
"Cauliflower if just broccoli without a tan"
Bill's Slurpee addiction comes to light, again
A story starts with "I saw this video on YouTube….."
Left arm preacher curls for driving down the strip or boardwalk
Non gym options for exercising at home
HIIT – High Intensity Interval Training
Visual performance improvement techniques for racing improvement
Vestibular system and its potential to reduce motion sickness
Brock String
Alan has a new mantra, same as the old mantra
This week's Dominating With Dawson segment discusses some of the differences between racing on fast turns and slow turns.
Best regards,

Bill, Vicki, Jennifer, and Alan
Hosts of the Garage Heroes In Training podcast

and team members in the GHiT
Immature Endurance Racing Team