With Spoilers aplenty
Spoiler filled and unedited podcast post everyone seeing the Captain Marvel movie at least once this weekend. It turns out that Benny was the closest in his prediction on our preview podcast last week. It turns out we all really liked it, even more than we had hoped and predicted on our show.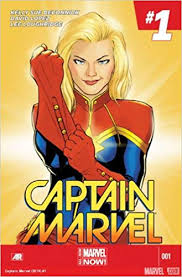 In this episode we discussed:
Our initial rating of the movie
Listener feedback from Jason H and El Jeffe and our thoughts of their opinions
Bill gets tremendous bonus points for calling out the Right Stuff movie reference in the movie. It's almost like Babe Ruth calling his homerun shot. Well, not really, lol.
Vicki is on the hunt for a Fonzie lunchbox to be used as us at the track first aid kit
Captain Marvel's Movie vs comic book history
Cats vs Flerken's
Ben Mendelson's acting and his role
Soundtrack, nineties flashback and Vicki's continued girl crush on Gwen Stefanie
Stan Lee tributes and train cameo and Bill's eye leakage
Our traditional the Good, the Bad, and the Ugly segment, scenes and actors/characters
Benny stays true to his brand and gives his 6' 7" 13-year-old girl perspective on the movie
Torrie Wilson WWE Hall of Fame election shout out and congratulations to her
Vicki loves Carol's FLEX towards Ronan the Accuser
Benny seems to hate the Kree and continues his rant against Marvel's movie villains
Bill fights his base humor instincts not to make a pun about the Kree city of Halla -Halla at ya boys, etc.
Benny and Bill and Vicki disagree about the Skrull portrayal in the movie, but it isn't a Mandarin level issue
Vicki and Bill disagree about the portrayals of Annette Benning – roles redacted to minimize spoilers in description
Bill is concerned over a potential block in the path to a future Secret Wars saga. Benny walks him back from the cliff a bit
Captain Marvel's powers and mixing into the MCU, especially relative to Thanos
Avengers Endgame speculation
Marvel's MCU de-aging machine and its use of the time stone
Samuel L Jackson and Nick Fury in the movie
Bill wants a huge director cut with more Carol Danvers, Benny wants at least 15-20 minutes
The end credit scenes and predictions for Avengers End Game
Phase 4 speculation
Captain Marvel and Wonder Woman comparisons, logically
Avengers post End Game speculation
Vicki changes her tune on Brie Larson and her portrayal of Captain Marvel
Bill provides useless trivia on Brie Larson's training partner for the movie
Benny is now looking at getting back into watching GLOW
We all agree, go see the movie for yourself. Don't let the reviews from reviewers with agendas keep you from a very solid entry in the Marvel MCU
And finally, the discussion you always wanted: Flerkens!!!
In the end, we all want a time stone to get to Avengers End Game ASAP. Can it come out early, please!!!!
PS Mr. Feige, we would accept any invitations to a critic screening.
WOOT 0028: Captain Marvel Review with Spoilers
If you missed our earlier preview, here is a link to it below.