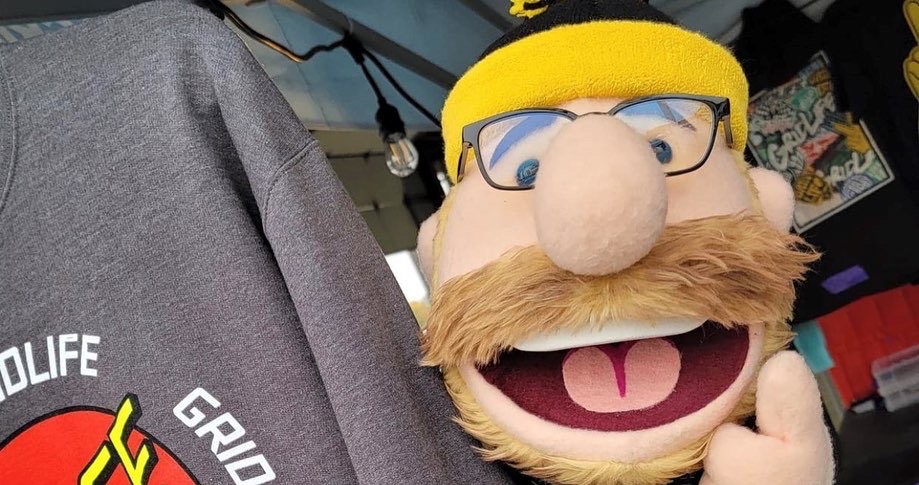 GHIT 0289:  Adam Jabaay Returns to Talk All Things GRIDLIFE
GLTC, Sundae Cup, and their HPDE Program
Adam Jabaay returns to talk all things GRIDLIFE. Adam is the co-founder of the GRIDLIFE event series and the series is designed to be the track events that the GRIDLIFE team would want to attend. We had a series on last year that covered several of the wheel to wheel GLTC (Grid Life Touring Cup) series. During this episode, we go over the 2022 series and several of the other events in the series including their time attack (fast lap counts) racing series and the GRIDLIFE HPDE program. We have a plan to attend our first GRIDLIFE event this year and will be participating in the event at Lime Rock. If you haven't heard of GRIDLIFE, it is definitely not a typical track event and in many ways, the track events are only the beginning of the festivities.
If you would like to help grow our sport and this podcast:
You can subscribe to our podcast on the podcast provider of your choice, including the Apple podcast app, Google music, Amazon, and YouTube etc. Also, if you could give our podcast a (5-star?) rating, that would be greatly appreciated. Even better, a podcast review, would help us to grow the passion and sport of high performance driving and we would greatly appreciate it.
For instance, leaving an Apple Podcast rating is very easy. If you go to your podcast library, look under shows. Then click on this podcast. Here you can leave a (5?) star rating and enter your review.
We hope you enjoy this episode!
PS Please don't forget that if you are looking to add an Apex Pro to your driving telemetry system, don't forget to use our discount code for all Apex Pro systems you will receive a free Windshield Suction Cup Mount for the system, a savings of $40. Just enter the code "ghitlikesapex!" when you order. They are a great system and truly invaluable in safely increasing your speed on track and/or autocross etc. The recently released second generation systems and app increases the capability of the system greatly.
Best regards,
Vicki, Jennifer, Alan, and Bill
Hosts of the Garage Heroes In Training Podcast and Garage Heroes In Training racing team drivers
Highlights for this episode are:
1) We introduce our favorite master carpenter and the Norm Abrams of racing.
2) Bill gives away one of our upcoming 300 episode listener quiz questions.
3) Adam and Bill share some podcast anecdotes. There is more post episode if you are in need of curing your insomnia.
4) Bill is very jealous of Adam's upcoming Ice Battle racing event. Where we has been very cold enough but it does not seem to be an option anywhere nearby. Ice racing remains on our post plague bucket list.
5) Ever wonder what is GRIDLIFE? Adam does a great review if you are not already familiar.
6) We had a chance to talk with ADAM about the history that led to the creation of GRIDLIFE and has allowed them to become a very popular sprint racing series that has live streaming viewer numbers that would make many professional series jealous.
7) Adam goes into the recent changes to the GLTS series to a 200 treadwear tire series including the thought process that led to the change.
8) What did Skip Barber think of GRIDLIFE and what will be going on at the Lime Rock event.
9) How GRIDLIFE has grown and how you can participate in the event.
10) How GRIDLIFE organizes their HPDE groups, events, and instructors.
11) Bill cannot wait anymore and we get into the GRIDLIFE Sundae Cup series. Our car is being prepped for the Lime Rock event and several HPDE's this year.
12) What is coming for GRIDLIFE and how the east and west coast can expect to see events in the 2022 and more in 2023.
13) Bill launches his appeal for a wheel to wheel Sundae Cup race. Logistics are always a concern, but we would be there. Even better for an enduro.
14) We almost got off without going into RV life, but as expected we did not try terribly hard.
To follow Adam and GRIDLIFE further:
GRIDLIFE website: https://www.grid.life/
Slip Angle Podcast: http://www.tracktuned.com/slipangle
Instagram: @gridlifeofficial or @slipangleshow
Facebook:  @GRIDLIFEOfficial or @SlipAngleShow