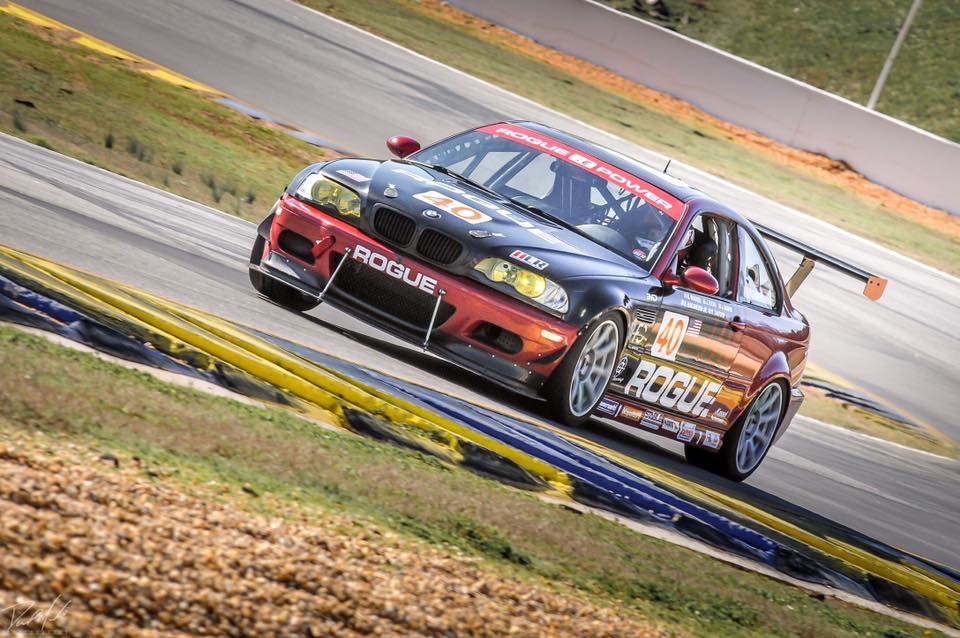 Ben Liaw from Rogue Engineering was kind enough to come on this week's podcast. Ben races and also supports his racing clients at Rogue Engineering in Upper Saddle River, NJ, where they not only assist with race car prep and on track support but design and manufacture many parts improvements for many BMW models.
Also, on this week's Dominating with Dawson, we went over driving a new to you race car and what you should do prior to driving and how best to acclimate to the new vehicle.
Highlights from this week's episode include:
1) Stories of how his business grew from designing and manufacturing to mechanical and racing assistance
2) Some thoughts on car prep for racing
3) A great discussion of various BMW models that are used in racing, including strengths and areas where you may want to augment the stock parts and systems. Most 3 series models were discussed including the E30, E36, E46, E92 as well as the more modern F series models, as well as a few 1 and 2 series models and Mini's, including relative strengths and weaknesses between them.
4) Our first real discussion about the AER endurance racing series
5) Potential upgrades for racing our M240i
6) Spec E46 race cars and priority the addition of upgrades, including the subframe issue
7) Bill gets into a discussion while Vicki has computer issues
8) Alan picks Ben's brain throughout while he also goes shopping while we are recording "for Vicki" lol
9) Bill put Ben in an unfair spot to compare BMW's to other typical cars, like Boxsters/Caymans and Miata/MX-5's etc. Ben, you have our apologies.
10) Vicki wanted to appeal to Ben for any assistance with her latest E36 rear wheel hub and bearing replacement project/debacle. Ben offered his typical preventive maintenance program for hubs and bearings for his AER endurance racing.
11) We even go into critical spares and critical spare philosophy and the potential tradeoff vs pre-race prep
12) Several Dante references and a new level called "Wheel Bearing Hell". Vicki views this as the hidden 8th level.
13) Rogue Engineering's incredibly smart wheel studs with a hex end on both ends in case of a sheared stud
14) Bill finds a brand of power tools where he is fully qualified, and even Alan agrees
To contact Ben and his team or follow along with their various exploits, you can go to their website at https://www.rogueengineering.com/ or follow them on Instagram at Rogue Engineering.
Thank you for listening to our podcast. Please subscribe to our podcast your favorite podcast source. If you have any questions or topics you would like for us to cover, please feel free to let us know at:
www.GarageHeroesInTraining.com
or via email at: [email protected]
and you can follow us on Instagram at Garage Heroes In Training
or on Facebook at GarageHeroesIT or Join our Friends of GHiT group.
And if you really would like to help us out, please leave a rating and review on your Podcast App of choice, Apples Podcast app, iHeart Radio, Stitcher, or whatever podcast app you use and we will address any questions that you leave on the review.
We hope to see you out there racing with us.
Bill, Vicki, Jennifer, and Alan
Hosts of the Garage Heroes In Training podcast and team members in the GHiT Immature Endurance Racing Team