Returns to Help Us Celebrate Our 200th Episode
GHIT 0200: Ross Bentley Returns to Celebrate Our 200th Episode
Ross Bentley was kind enough to return for a third time that turned out to be his fourth appearance thanks to the mysteries of podcast recording and his recent episode on the One Lap of America event. Jennifer, Ben, and Bill were able to go through a ton of great questions that were sent in by several of our listeners, as well as a few we had hoped to cover with Ross.
As most of you know, Ross has literally written the book, actually a series, on high performance driving and racing and continues to work with drivers and organizations to increase the skills and effectiveness of the HPDE and coaching of drivers across the world. It is always a great idea to refer back to the Speed Secrets book series to improve your driving and find those little secrets that lead to those precious "ah hah" moments on track and lead to personal best times on track. If we are lucky, Ross will come on again to celebrate podcast episode 250. We actually recorded this episode prior to our victory at Pitt Race. Hopefully this episode will help you to win your next race as well. This may be our most helpful episode ever!
On this episode's Dominating with Dawson,
Ben addresses the use of anticipation and the use of reaction on a track. As you progress, the more that your skills improve and your experience increases, the more anticipation can be used accurately and allows the driver to react to unexpected actions or issues as they arise due to track conditions or vehicle induced occurrences, both with your own vehicle's performance and potentially another vehicle or driver's actions.
You can subscribe to our podcast on the podcast provider of your choice, including the Apple podcast app, Google music, Amazon, and YouTube etc.
Also, if you could give our podcast a (5-star?) rating or even better, a podcast review, we would greatly appreciate it and it would help us to grow the passion and sport of high performance driving.
For instance, leaving an Apple Podcast rating is very easy. If you go to your podcast library, under shows and click on the podcast you can leave a (5?) star rating and enter your review.
A link to the episode is: https://tinyurl.com/RossBentley200
We hope you enjoy this episode!
PS Please don't forget that if you are looking to add an Apex Pro to your driving telemetry system, don't forget to use our discount code for all Apex Pro systems you will receive a free Windshield Suction Cup Mount for the system, a savings of $40. Just enter the code "ghitlikesapex!" when you order. We have two systems for our team and Bill is looking to add a third for this season, pending CFO approval from Vicki. They are a great system and truly invaluable in safely increasing your speed on track and/or autocross etc.
Best regards,
Vicki, Jennifer, Alan, and Bill
Hosts of the Garage Heroes In Training Podcast and Garage Heroes In Training racing team drivers
Some of the questions Ross answered on this episode include:
1) Jen asks Ross Bentley about her braking nemesis: Threshold braking: what it is, advantages and disadvantages, when to use it, and what it feels like etc. It's not all about just braking later despite all the talk in the paddock you may hear.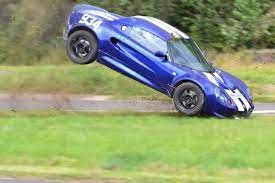 2) Bill asks what were the biggest changes that he has learned since writing the original "Speed Secrets" book. As expected, Ross has learned a bunch and continues to grow as a driver and a coach.
3) Did you ever wonder what were some of Ross's favorite drills and exercises at a track day event? After this, you won't ever be "bored" just lapping around a track one day. Using these drills, you can really look to break through a plateau, even at a track you may have down cold. The first drill Ross discussed is even useful to those top level and world class pro level drivers.
4) Tips for what to prioritize and to include on your track maps/track notes to improve your driving at a particular track. Bill has a weird way of taking notes as part of his preparation for going to a track, but he is always looking to improve them whole at the event. This habit has really been proven to improve both his driving at a single track and his driving overall. As a bonus, we also discuss when and how to include data and/or video into the track map.
5) We look at ways that we use or could use to work towards improving and how we continue to try to improve each time we get to the track, off track, and hopefully each driving stint. Each driver has a particular level of performance that is their individual "10" they are working towards, but we also try to look at ways to create an even higher level and make their personal "10" level even higher. Because, these go to 11! Or at least they should.
6) What are some of the ways to improve your sensing of the available inputs during driving, especially a drivers sense of speed and the other sensory inputs that are often overlooked while driving and may be holding you back from a higher level of performance on track.
7) Alternatives to telemetry to get feedback while on track. Several are available in any car that you may be driving.
8) If you ever wondered about the differences between driving an Indy car and a well sorted GT car, Ross discussed this with us and recalled his calloused elbows, lol.
9) The potential impact of karting on your track driving, how it helps as well as how it differs from driving a car. The advantages and experience that can be gained greatly outweigh any deleterious habits but these are worth noting.
10) How to transition to left foot braking and incorporate it into your track driving. As well as if it is necessary or required.
11) How to break through a plateau. If you've ever been stuck and can't seem to improve, Ross goes through a few of the potential alternatives to breaking through this seemingly unbreakable limit that can be so frustrating.
12) Ross has some great ideas for every tack around the world. He also goes into one of the best ideas for Formula 1 that we have ever heard. Hopefully, the world will listen to Ross's wisdom.
13) Jennifer goes into the areas of vision and mental imagery to assist with driving in a high performance environment. Some of this we have not ever heard until this episode. Cutting edge research is what you get from the Garage Heroes In Training podcast, lol.
14)  If you have ever had to deal with an ill handling car, what can you do without having to come into the pit or make an adjustment to the car.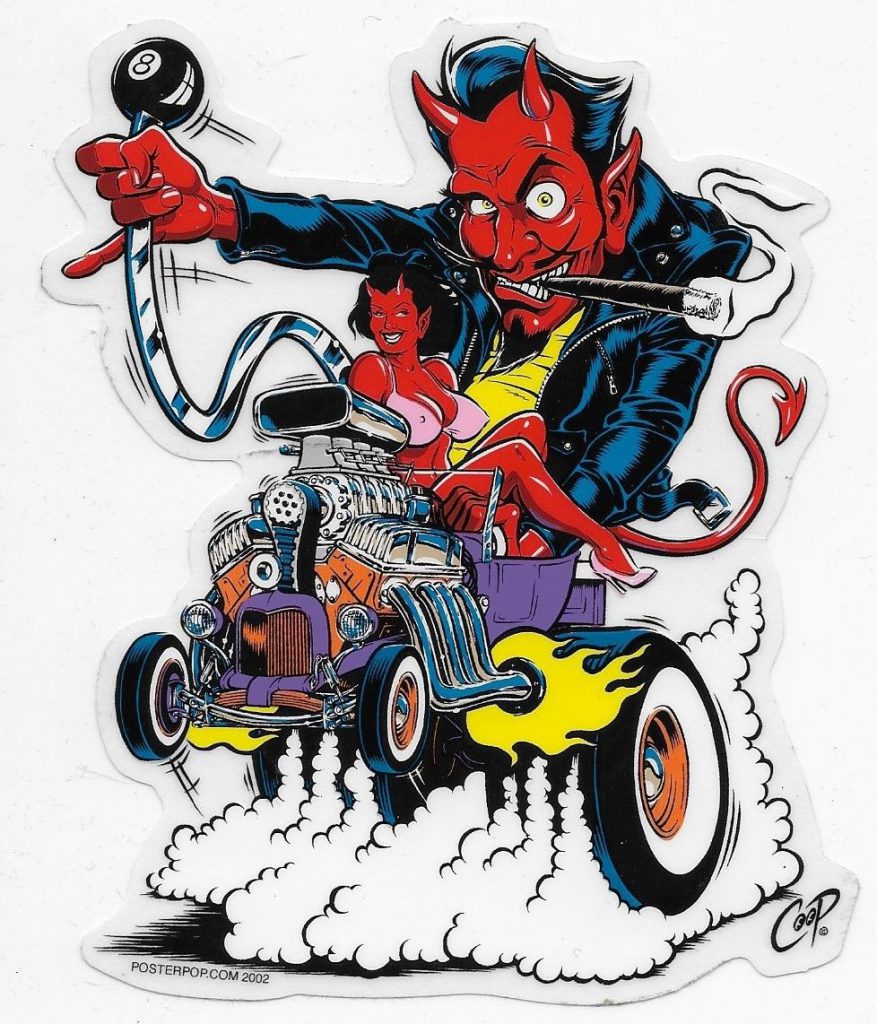 15) When racing at an endurance race, how to communicate the behavior of the car and what to adjust to hopefully improve the car. We also go into how to learn what the changes will do to your car. Bill has a copy of Ross's free ebook on the subject, but has not read it yet. You could get one here: https://speedsecrets.com/tune-car-handling/ for free (for a limited time)
16) How to best prepare for your time with a coach. You want to work with a coach right? This way you can maximize the value for the time that you have.
17) The Ross Bentley even begins to coach Jennifer during the episode. This may be a basis for our upcoming episode #250.
18) How to review your own driving video. Yep,that's here too.
GHIT 0200: Ross Bentley Returns to Celebrate Our 200th Episode